ARC Rutland Area is accepting donations on an ongoing basis, there are actually many ways to donate to ARC at this time!
CHECK
Mail to ARC Rutland Area • 128 Merchants Row • Rutland, VT 05701
PAYPAL / CREDIT CARD DONATIONS:
TB BANK AFFINITY PROGRAM:
It pays to belong!  Help support our fundraising efforts by joining TD Bank's Affinity Membership Program.  Your participation earns us an annual contribution based upon the number of members enrolled.  Eligible accounts include: Checking, Money Market, Savings, CDs, IRAs.  Existing TD Bank Customers are eligible, too!  Just give TD Bank a call, ask for Sandy and tell her you'd like to join ARC's Affinity Program and she'll take care of the rest;  802-786-4104.
AMAZON SMILE:
When you do your Holiday shopping at AmazonSmile, Amazon donates 0.5% of the purchase price to ARC Rutland Area Inc.
LEGACY'S & MEMORIALS
If you would like to make a memorial donation to ARC, call 802-775-1370 or write to ARC Rutland Area, 128 Merchants Row, Suite 401, Rutland, VT  05701; we can help with the process.
PROGRAM SPONSORSHIP
ARC is always looking for corporations or individuals to sponsor a program. Contact Lisa at ARC to discuss the various programs that can be sponsored, 802-775-1370 or [email protected]
HANNAFORD COMMUNITY BAG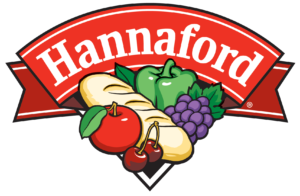 It's very easy, the $2.50 Community Bag comes with an attached Giving Tag.
The Giving Tag provides the opportunity for shoppers at any Hannaford location to send the $1 donation from the purchase of the Community Bag to a non-profit of their choice at any time.
Go to any Hannaford store and purchase a $2.50 Community Bag with an attached Giving Tag.
WISH LIST
Office Supplies
Copy Paper white & color
Files new or slightly used
Trash Bags all sizes
Paper Towels
Tape all types
Postage Stamps
Event Supplies
Napkins
Cups
Paper Plates
Plastic Utensils
Table Cloths – disposable
Arts & Craft Supplies
Poster Board white & color
Markers
Crayons
Stencils
Glue – nontoxic
Decorations & Embellishments